May 28, 2019

Communication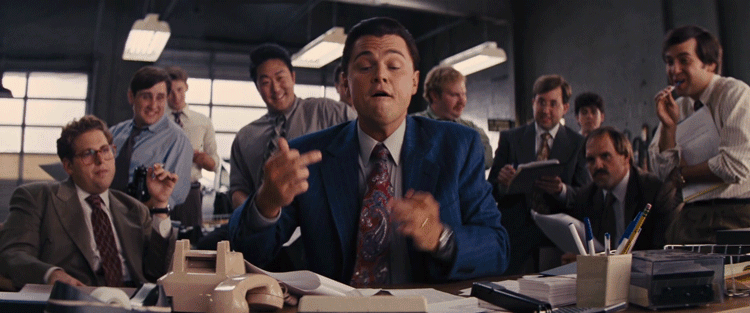 Goodbye cold-calling, hello screencasting!
You heard it here first, folks: cold-calling is dead.
Actually, you've probably already heard that. But what you most definitely haven't heard about is the hot new B2C sales strategy tool to rule them all. That's because there's none crowned yet. You can thank Moore's Law for that — the exponential surge in technological development which, consequently, means an infinite amount of digital solutions ripe for the picking. Too many to choose from.
Ironically amongst this era of constant change, the one problem in efficient sales efforts that still remains the same is time (or lack thereof). Most of us don't have the luxury of sifting through — and testing — countless new tools to download, integrate and measure. We've got numbers to hit and deadlines are tight.
So let us help you with that. Stop looking, you found it: we're here to tell you that screencasting is the new little black dress of B2C sales strategies. And yes — we're willing to bet our money on that.
Going digital: a demonstrated increase in conversion rates.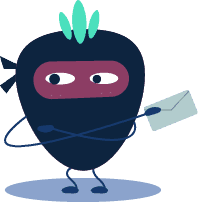 Brick-and-mortar stores aside, if we strictly look at the digital B2C sales approach, we've got (roughly speaking) outbound calls, emails and sponsored digital content.
The landscape still fares well for oldschool call-based selling, hitting 15-20% average conversion rate. But emails still drive the highest ROI for any business (about 48$ per dollar spent, as per this DMA National Client Email Report).
Marketers have approximated email strategies to increase revenue up to 760%.
Let that number sink in. So while most customers indeed respond from their mobiles, it's about mobile emails and not mobile calls.
Video is having a moment.
We live in a short attention span society. Nobody reads anymore. However, everyone watches videos. Let's be real: George R. R. Martin has long been a successful author, but he made real bank once HBO picked up the adapted-series Game of Thrones.
How does this translate to online consumption though? In 2018, 80% of all web traffic is consumed via video.
No wonder the MET Gala invited Youtube stars to the carpet — video content creators are becoming THE marketing and economic drivers of the moment, whether you like it or not. So if any brand or company is looking to speak in a way that is relevant to the customers of today, the focus must be on videos. B2C sales videos, that is.
As a type of content, marketers agree that videos generate the highest ROI (about 59%). But we're not just hearing it from the experts — we're also hearing it directly from consumers.
Over 54% of them want to see more video content from marketers rather than run-of-the-mill advertising.
Adaptable for every platform.
We referred to sales videos as the little black dress of effective sales strategies in 2019. That's because sales videos work in any format, length, context and can be adapted for all existing digital platforms. Whether as mass-promoted or targeted and personalized content, sales videos can be transmitted via Youtube, Facebook, Instagram, Twitter, Linkedin, email, most mobiles… the list goes on.
On average, 73% of social media users prefer videos over any other type of post. Don't believe us? Ask the 1.8 billion active Youtube users of this world.
Screencasting for cost-efficient sales video creation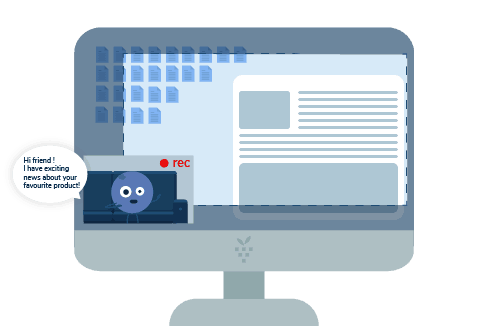 Regardless if you're running a small business or a big one, marketing budgets are always tight — it's the "department that spends", so adding yet another costly action like production towards video content might not be an easy pill to swallow for your boss. However, consumers can find themselves just as engaged towards low-budget videos if the content is genuine and feels personal.
Trellis highlights screencasting several times as a great initiation to video creation. It's a cost-effective way to create on-the-fly videos for your customers, a humanized approach to content. "For you, by us". Who doesn't love that?
A good sales video doesn't have to be complicated. You just need a camera and microphone, which already comes integrated in current smartphones and laptops, unless you're a Nokia hipster-type (but if you were, you wouldn't be reading this blog now would you?). So ready, set, action! And just be yourself.
Videos are a powerful, effective and versatile medium to reach better engagement rates and sales objectives. If you want to get a head start on this new B2C sales trend, get your act together and equip yourself with Berrycast ASAP.
Psst! Is your company looking into enhancing its B2B strategies? Oh boy, we've got just the article for you. Click here!